St. Agrestis Non-Alcoholic Phony Negroni 12-pack.
Size: 12x200ml
Free Nationwide Shipping (excluding when purchased with alcohol products) | Flat Rate Canadian Shipping

The Negroni For When You're Not Negroni-ing.
Non-alcoholic with nuanced juniper, citrus, and floral notes, the St. Agrestis Phony Negroni® drinks with the same bitterness drinkers of the classic cocktail expect, sans alcohol. We've also added carbonation to help mimic the bite that alcohol typically provides. Enjoy chilled straight from the bottle or over ice with an orange twist. Or for a bubbly, low ABV option, top with Prosecco for a Negroni Sbagliato.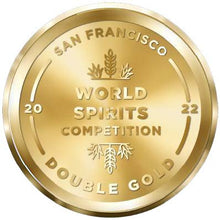 2022 Double Gold Winner
San Francisco World Spirits Competition
2022 Best of Class Winner
San Francisco World Spirits Competition
2023 Double Gold Winner
San Francisco World Spirits Competition
"This drink is so well balanced and delicious that it bowled us over"
Wirecutter
Really Impressed
I'm a long time connoisseur of Negronis and was recently told by my Dr I had to give up drinking. Ive been searching for a non-alcoholic drink and all I found were basically undrinkable. My daughter told me about Phony Negronis and I had to try them. I was totally impressed and quickly went though my first 12 pack. I recently reordered the mixed 24 pack to try the other 2 flavors. I love them all. I highly recommend this product, hands down best on the market.
I keep this on hand at home all the time. It's the best alcohol replacement I have found so far!!
Quality Italian Non-ABV
Enjoyed this non-ABV at Quality Italian in NYC and it was perfect drink to pair with a wonderful meal. Served chilled - ordered immediately after leaving the restaurant.
The best N/A drink on the market! Hands down! I've tried them all. Trust me!
Don't waste money on Curious Elixirs and others. You get more for the value and a much more authentic drink! The shipping is usually 1-3 days with St.Agrestis too. Far faster than its competitors.
I forget there isn't alcohol in the drink, it's that good! I'm rarely impressed when ordering drinks online, and this is one of the few that has wowed me! Also, The mezcal offering is surprisingly good too!
Tasty!
This cocktail lacks nothing - one of the best n/a cocktails we've had.