St. Agrestis Inferno Bitter Aperitivo.
Sizes: 750ml, 50ml | ABV: 24%
Local NYC Delivery | Nationwide Shipping ($40.00 alcohol order minimum)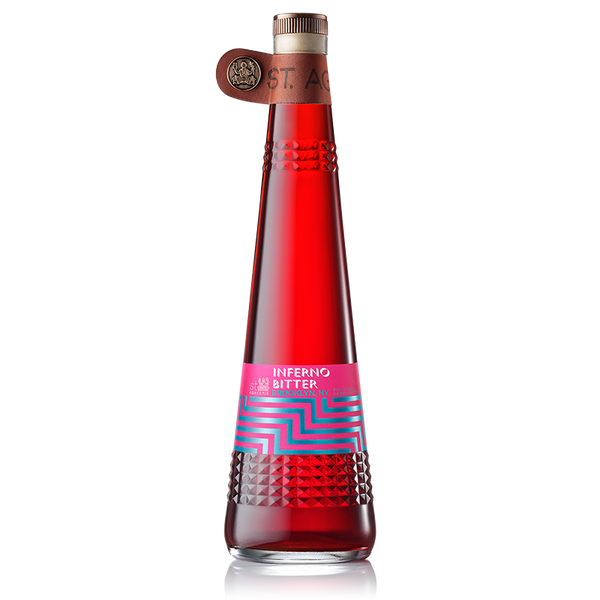 A Red Bitter Aperitivo That's BITTER.
Designed around Italy's iconic Negroni cocktail, St. Agrestis Inferno Bitter is intended to be the greatest compliment to gin and vermouth to have ever existed. With no artificial coloring, a concentration of organic herbs, spices, flowers and the world's best citrus, this is a real aperitivo that was developed for real aperitivo drinkers.
As bold as its Brooklyn origins, St. Agrestis Inferno Bitter tastes like tradition, with refreshingly intense complexity.
"Inferno Bitter, an aperitif from the Brooklyn producer St. Agrestis, works in a Negroni or wherever you need a little extra bite."
The New York Times
Negroni and boulevardier
This makes a great Negroni and boulevardier. Less bitter than some of the other aperitivo available. And no food coloring like Campari
My drink of the summer
Inferno Bitters make the absolute BEST spritz! Perfectly balanced and not sweet. Went through 6 bottles since July and about to order another 6. It's all anyone wants when they come to our house. also perfect for Negroni
Amazing bitter
I use this in place for any other red bitter. It is complex and almost savory. I love it! Negroni, Boulevardieri, Americani, inferni spritzi, and anywhere else I can fit it in.
For the Best Boulevardier
We use this for both Negronis and Boulevardiers and it is the best in the game. A step above the normal Campari version it cuts the sweetness just enough and makes a smoother cocktail. Never looking back!
Elevate your Negroni
Wow. This is game changing. Such an upgrade from Campari, which in a side by side tasting came across as harsh. The perfect amount of bitter and citrus. I'm spoiled now