St. Agrestis Paradiso Aperitivo.
Sizes: 750ml, 50ml | ABV: 20%
Local NYC Delivery | Nationwide Shipping ($40.00 alcohol order minimum)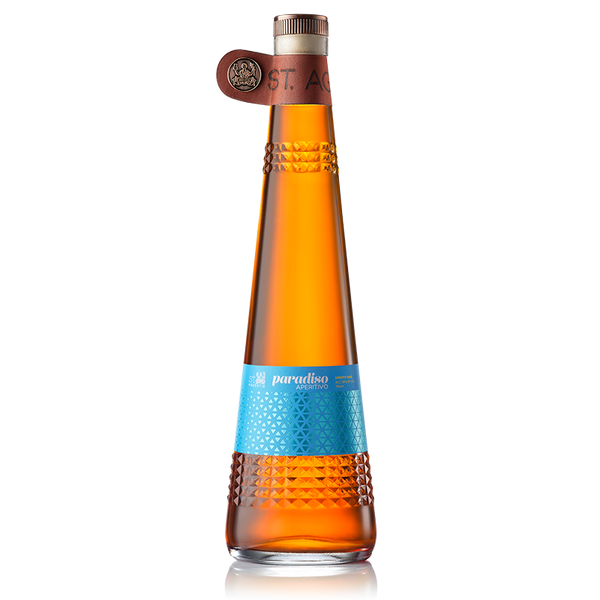 A Sip of Paradise.
Designed around classic Italian aperitivo culture, St. Agrestis Paradiso Aperitivo is a complex, all-natural take on more traditional Italian liqueurs. A highly versatile aperitif, Paradiso Aperitivo can be used in a wide variety of cocktails such as margaritas and paper planes, to low abv favorites like a spritz, with soda, or simply over ice with a lemon twist.
Containing no artificial coloring and made with the highest quality organic ingredients and no additives, the final product is a sophisticated, less bitter sibling to St. Agrestis Inferno Bitter Aperitivo.
"St. Agrestis's new aperitivo, Paradiso, designed for the spritz, has a bracing citrus profile and a spicy aroma."
The New York Times
Aperol spritz
Finally an aperol like drink that tastes like the aperol of Italy and isn't overly sweet.
Paradiso…it's in the name
A golden Negroni with St Agrestis Paradiso is deliciously good, like paradise
Way better than Aperol (and I love Aperol)
I have both the paradiso and the inferno bitters and they are amazing. Very herbal and complex. Definitely a new bar staple!
Better than Aperol
Great and better tasting alternative to Aperol. We use Paradiso to make Paper Planes and spritzes all summer long.
Referring to my friends
Any time I spot any of your products in public it makes me happy. A great brand and local! Finding your negroni on tap at bars is always the best.